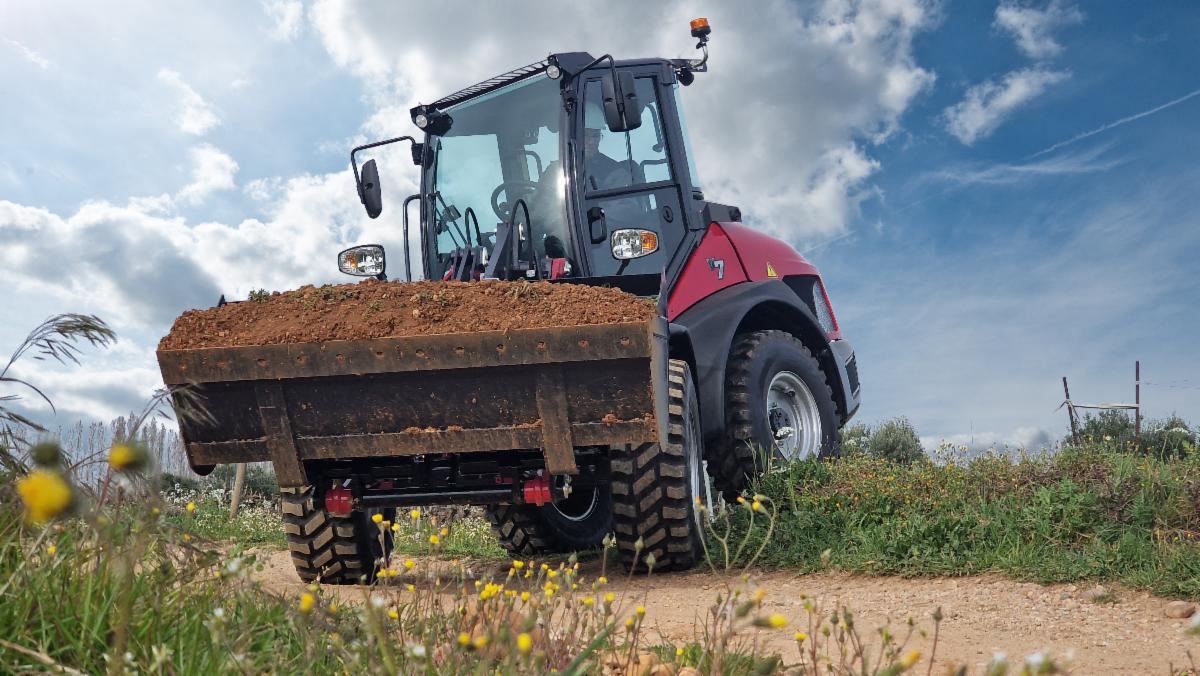 Yanmar Compact Equipment (Yanmar CE) is expanding its wheeled loader portfolio with the launch of a brand-new pair of mini yet mighty machines: the V7 and V7-HW (Heavy Weight).
This dynamic duo are the smallest wheeled loaders in Yanmar CE's product range and are designed to keep ahead of the fast-paced, tough demands of construction, landscaping and rental applications.
Armed with feedback about the high-intensity nature of the construction and landscaping sectors – where hardworking operators have little time to spare between projects – Yanmar CE was inspired to build the perfect solution. The company has created a wheeled loader that, it says, would make life easier for operators in every way possible – starting with manoeuvrability. With a total height less than 2.5m, a width of 1.85m (with bucket) and an overall length of just 5,238 mm, the V7/V7-HW can easily fit inside a standard container – a transport friendliness that keeps under the 4m height limit dictated by the EU's Weights and dimensions' Directive of 1996.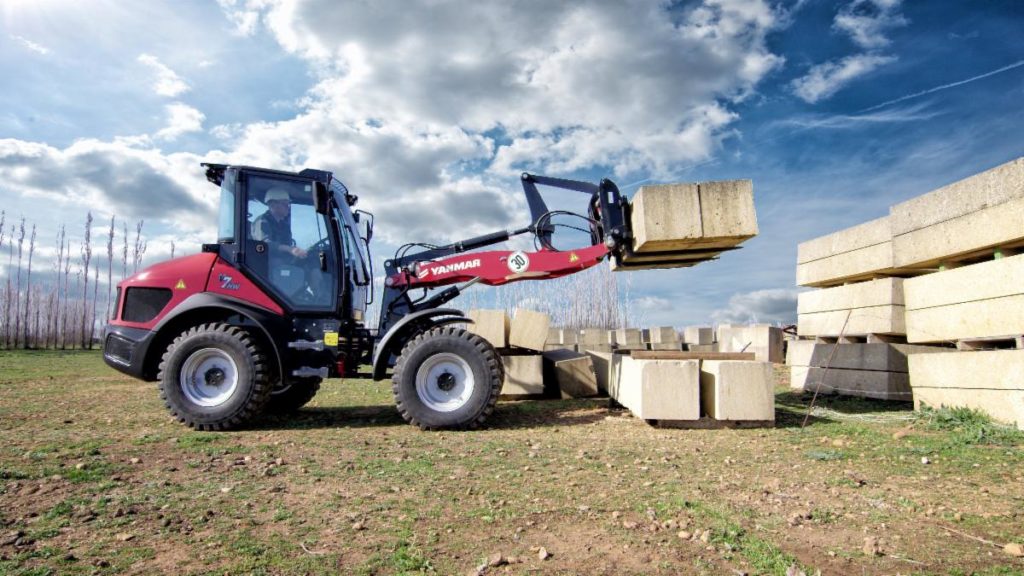 The all-wheel drive V7/V7-HW have an electronically controlled drivetrain, and a top speed of 20km per hour; with 30km/h max speed is available as an option. Customers can further customize their machines by choosing between a premium range of tyre brands and sizes, making the V7/V7-HW perfectly suited to any application, no matter how tough the terrain.
Unlike other models in the Yanmar CE range, the new V7/V7-HW are also unique in that they do away with exterior oscillation and instead feature a joint that combines articulation with oscillation, enabling the height of the machine to be lowered. The units are also a useful half-tonne lighter than the next largest machines in the Yanmar CE range (weighing 4,250kg and 4,450 kg, respectively), making these light-footed and nimble workers ideal for customers landscaping on soft surfaces. Using a new platform that can support both diesel and electric power trains, they fill a gap at the smaller end of the company's compact wheel loader range.