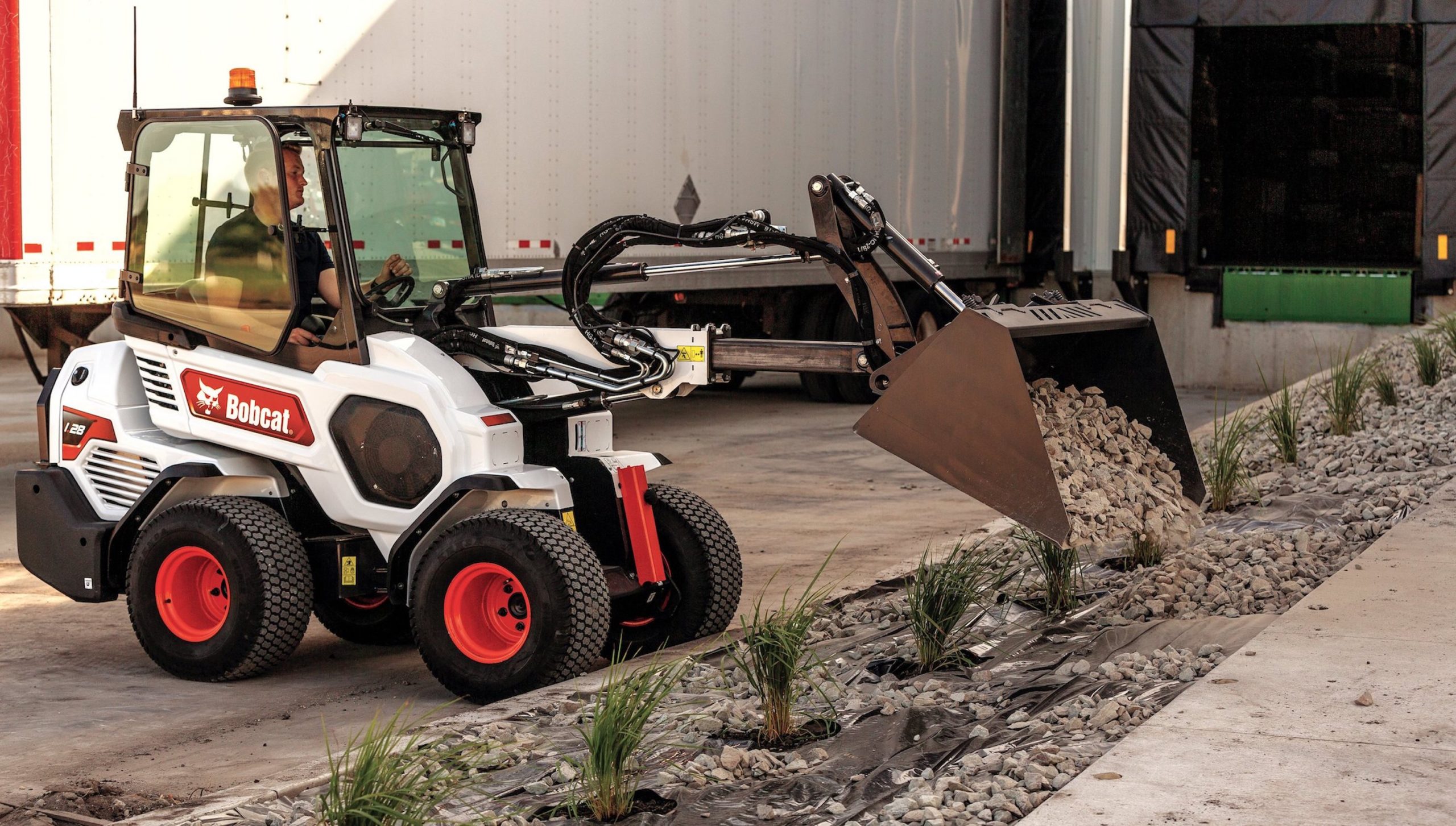 Bobcat's new super compact TL25.60 telehandler is the latest addition to the company's next generation R-Series range of products. As the smallest machine in the range, the new TL25.60 brings the number of rigid frame telehandlers from Bobcat for construction, rental and general handling to 11 models.
Delivering a higher engine and hydraulic output the new T86 compact track loader is the most powerful Bobcat has ever built. The T86 uses a well-proven Stage V compliant 3.4l Bobcat engine – producing 78 kW (105 HP) at 2600 RPM. One of the most exciting aspects of the T86 is that for the first time, there is a choice of three different auxiliary flow outputs.
There is a standard flow configuration providing 87 l/min for applications such as load and carry, or where low hydraulic flow attachments are used. Bobcat also offers two additional hydraulic performance functions using the new electronic displacement control (EDC) pump: a high flow function giving 138 l/min and a new, industry unique super flow function taking auxiliary flow to 159 l/min. This makes the T86 ideally suited for high-intensity applications such as road construction and forestry work.
The L28 small articulated loader (SAL), is one of two SALs offering high lift capacities in confined spaces, ease-of-use with simple intuitive controls and low ground disturbance for working on any terrain. The new SALs continue Bobcat's expansion in the compact wheel loader market and confirm that the company now has the largest loader portfolio of any manufacturer in the world.
The high lift capacities compared to machine weight are ideal for heavy lift and carry operations in confined areas. The extendable boom on the L28 provides more options for easy placement of loads and counterweight options allow the user to customize the capacity to the application.
For more information about Bobcat and Bobcat products, visit the website www.bobcat.com