Whether it's in quarrying or waste management, Catplant is committed to cutting edge equipment 

Catplant was established 40 years ago as a plant hire firm and has seen significant change during its four decades in business. Now operating from Hazel Lane Quarry, near Doncaster, the company has developed into a full circle operation, benefitting from the latest in connected technology to keep its fleet of equipment running and operations profitable and productive.
"The business was founded by my late father-in-law, Syd Boulton," explained Managing Director, Ronnie Harrod. "In the early days, we supported the National Coal Board, then British Coal, but as the industry declined, we looked for another way to put our equipment to work. We moved into demolition until the opportunity to operate Hazel Lane Quarry arose, which is where we now focus our main line of business."
But Catplant runs quite a unique operation from its 136-acre site. Alongside its quarrying operations – removing magnesium limestone and clay to produce aggregates – it operates one of Yorkshire's last remaining landfill sites. Catplant fills the void left by its quarrying activities with non-hazardous waste; it currently has space for landfill up until 2042, while the business continues to quarry and create future space for the longer term.
The company's openness to new ideas and technology has helped it be resilient through industry change and stand the test of time. In 2011, it took its operations to the next level and installed two gas to electric generators, which it fuels with extracted methane from landfill to produce electricity that it sells back to the grid.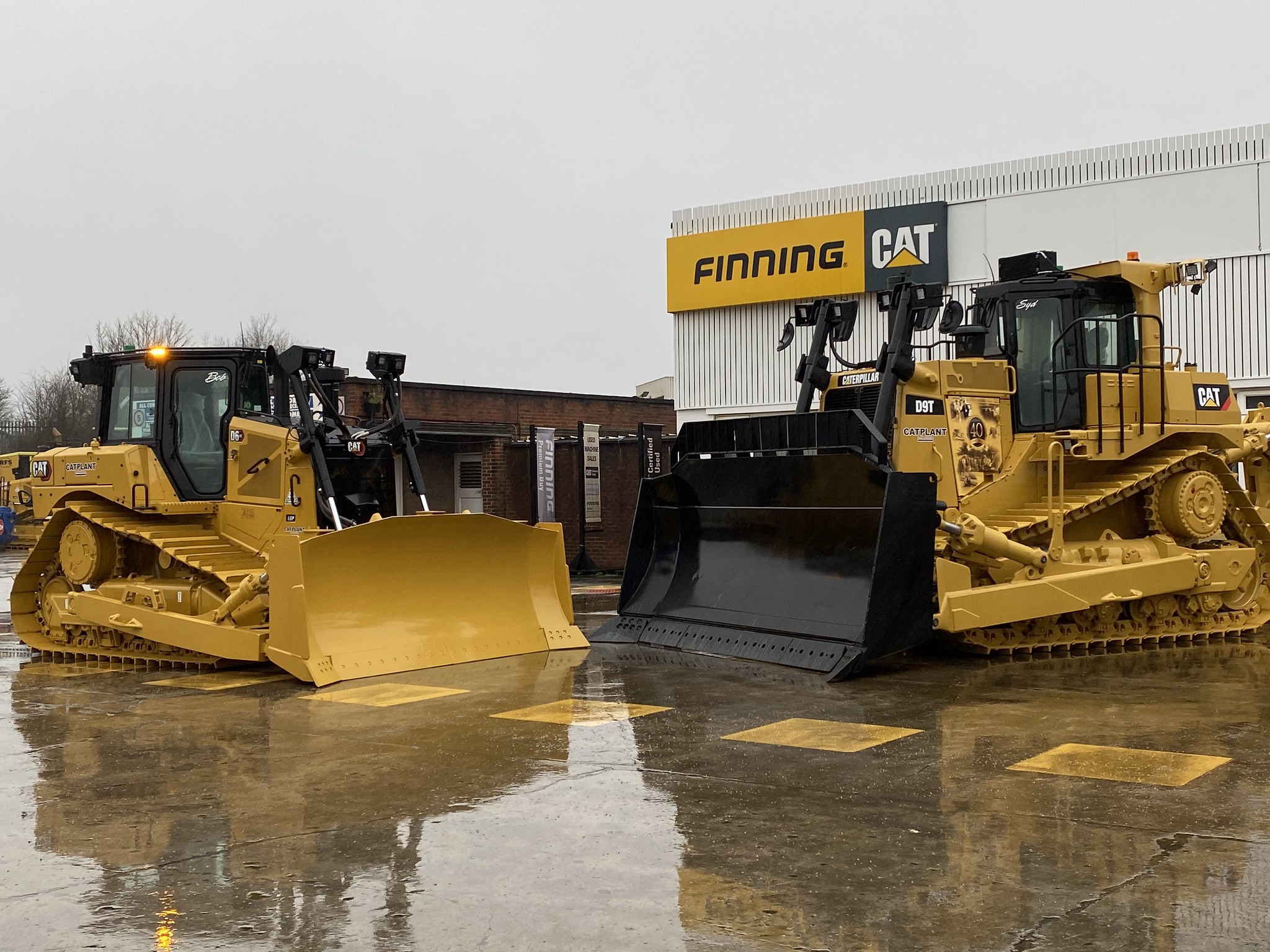 Developing skills, embracing technology
"It's always been important to us to have a highly skilled in-house team so we can engineer as much as possible ourselves. We have everything from drivers, operators and fitters to an electrician and a welder. We do as much as we can in house – engineering our own landfill cells, digging out, profiling, reshaping, installing clay protection layers and more," added Harrod.
"Of course, we also need the technology to match," emphasised Harrod. "Since the early days we have used Cat equipment, as we find it to be good, reliable and it offers a good resale value. We now run an incredible range of Cat products: soil compaction equipment, multiple types of excavator, dozers, track loaders, wheel loaders, waste compactors, dump trucks and more. We've always had a good relationship with Finning, but it has really developed over the last 15 years."
"I've worked closely with Ronnie and the Catplant team for the last seven years," explained Ben Jarzyna, Product Support National Account Manager at Finning. "The team feels like an extended family. The relationship goes much further than just equipment supplier, we are invested in doing everything we can for the team."
"The latest technology, alongside the skills of the team, were crucial in proving to the landfill sector that we can deliver to a high standard. And it worked – we are now the only site left in the local area," added Harrod.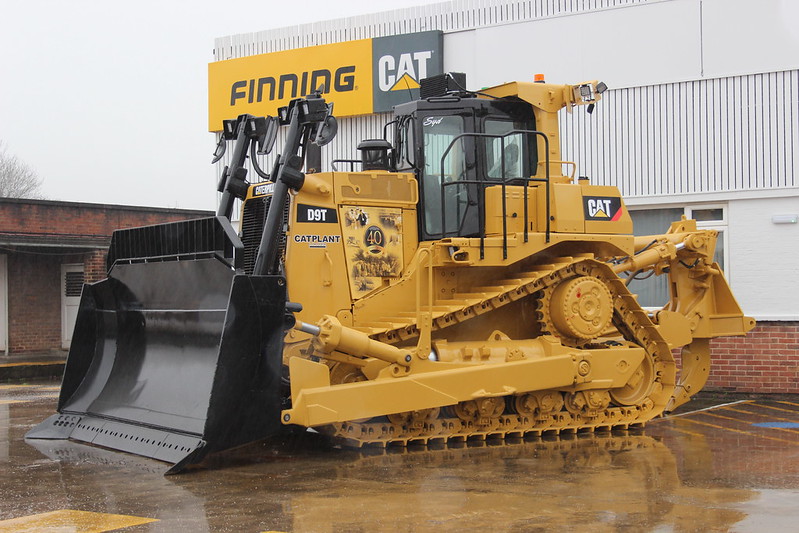 Everything connected
Mobile equipment is not the only thing to contain a Cat engine at Hazel Lane Quarry. Catplant operates two Terex Finlay 696 inclined screeners, which are fed by Terex Finlay J-1170 jaw crushers, all powered by Cat engines and all connected by telematics software.
"All the Cat equipment on site, including the screening engines, are connected by VisionLink," added Jarzyna. "This software gives a single view of the health, location and productivity of its entire fleet. The software will send an alert to either a phone or a laptop if there is a problem so that it can be addressed before a bigger problem arises."
"Telematics gives us a real awareness of our efficiency," explained Harrod. "It helps us understand both the operator's performance and the status of the machine. For example, we can see how much fuel each machine is using, something that we can then address to reduce costs.
"The software sends us alerts with the relevant fault codes, so our maintenance team can step in easily. This is absolutely paramount to keeping our equipment running," emphasised Harrod. "An early alert of an air filter or air flow problem can be the difference between a simple maintenance task and a new engine!"
"Our close relationship with the team means that whatever fault may arise, Catplant knows what to do or who to contact," added Jarzyna. "We are always happy to help – we deliver parts for next day delivery, so once the team receives the 75- or 50-hour warning they know they will receive a service pack in time."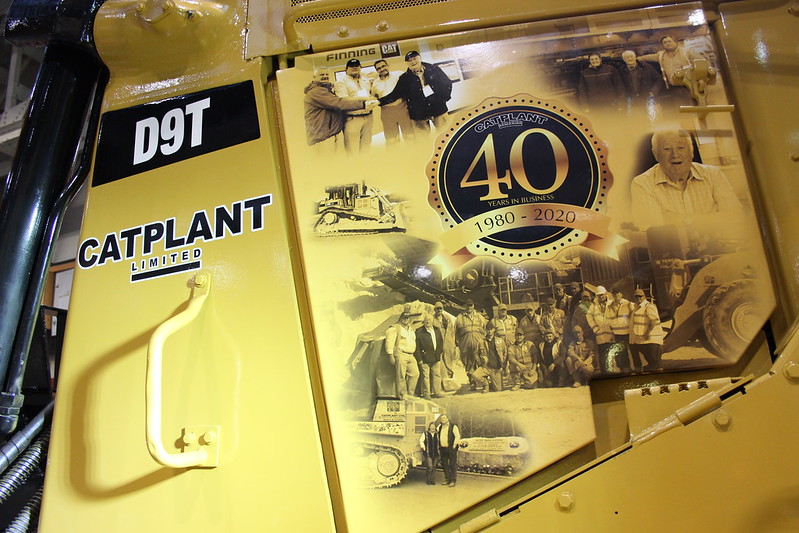 Equipment put to the test
Catplant keeps its equipment hard at work, and, when the time comes to replace something, the company usually sells it back to Finning and purchases a replacement. However, on some of its larger equipment, it has opted for the manufacturer's Certified Rebuild Program, to give its existing technology a new lease of life. 
"The first machine we had rebuilt was from an 836 Landfill Compactor," said Harrod. "The reliability of this equipment is vital to our operations – without it we can't achieve the correct waste ratio in the landfill cells. The rebuild was done to a very high standard and we were so pleased with the outcome – 17,000 hours more life and a new warranty – that we had a second machine rebuilt a few years later."
What does the future hold?
Always keen to incorporate next generation technology, the latest purchase is a D9T Dozer, which it plans to wrap in commemorative images to celebrate the company's 40 years in business. It has also invested in the new D6 High Drive Electric Drive Dozer to help drive fuel efficiency and performance. 
"Having the latest technology has been key to our success, and our relationship with Finning is vital to this. We've worked with some fantastic people over the years, always straightforward, honest and helpful," concluded Harrod.