Any time you use generators or heavy plant equipment outdoors, you run the risk of oil and fuel leaking into the environment.
A feature from First Mats.
Diligent site managers already know to place generators, store fuel and park machinery as far as reasonably possible from drains and open water, to limit the impact from and spillage. Drip trays can play a key part in preventing contamination from any spills that do occur, and are a cost-effective and simple to use solution. Here, we're going to look at the pros and cons of the three main types of drip trays for generators and plant currently available on the market.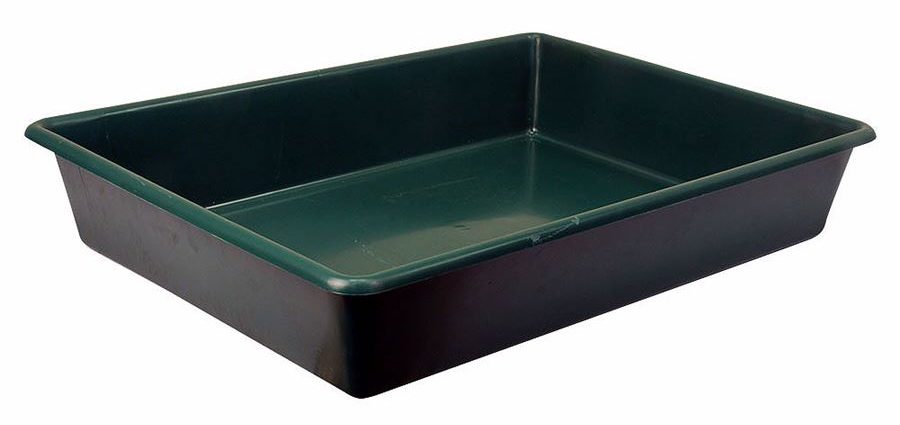 Basic drip tray
The basic drip tray is a very cost-effective solution. Whilst it is not the most advanced option, there is still a place for the classic drip tray in construction today — shorter projects where the generator or plant is only in use for a day or two, or where your generator is housed or otherwise protected from the rain, can still use a basic tray to relatively good effect. 
Pros – Basic drip trays are the cheapest option, as they are the least advanced. They are reusable, with toughened plastic able to stand up to impacts, and they are easy to use — simply position the generator, equipment or fuel can on the tray and you're all set. 
Cons – Trays are not particularly effective outdoors for sustained periods — rainwater can quickly fill the tray, causing any oil or fuel to overflow and enter the ecosystem. Due to the lack of any kind of absorbent material, there is a risk of spillage when moving the used tray for emptying as well as an increased fire risk.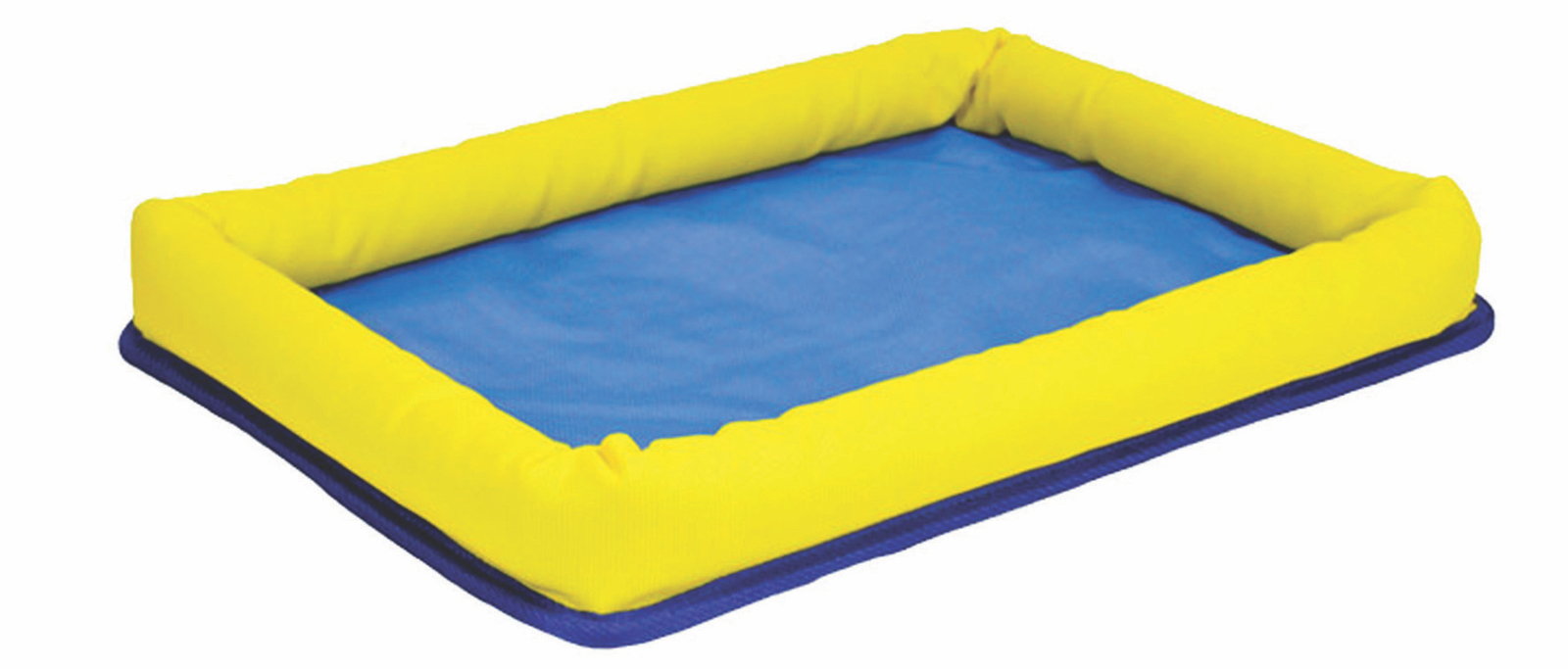 Plant Nappy
Plant nappy is the current industry standard — an advanced type of drip tray that incorporates hydrophobic elements to keep water out whilst oil is retained. These British-made products have side walls that filter rain water before letting it flow away, and layered bases that rapidly absorb and contain oils and fuels. 
Pros – Plant Nappy is built for use outdoors; they are resistant to ultraviolet rays, they won't overflow in the rain and they are able to withstand the abrasions and impacts common on-site. This kind of solution is also super easy to use, with flexible walls making it easy to position heavy equipment correctly. Plant Nappy is constructed from fire retardant materials, minimising the risk of any fire spreading. Lastly, using them alongside removable and replaceable liners can extend the Plant Nappy lifespan even further. 
Cons – This is the most expensive of the three options. Further, the Plant Nappy range is comparatively smaller and thus can be unsuitable for larger equipment. The shallow walls mean there is less storage capacity in the event of a full spill.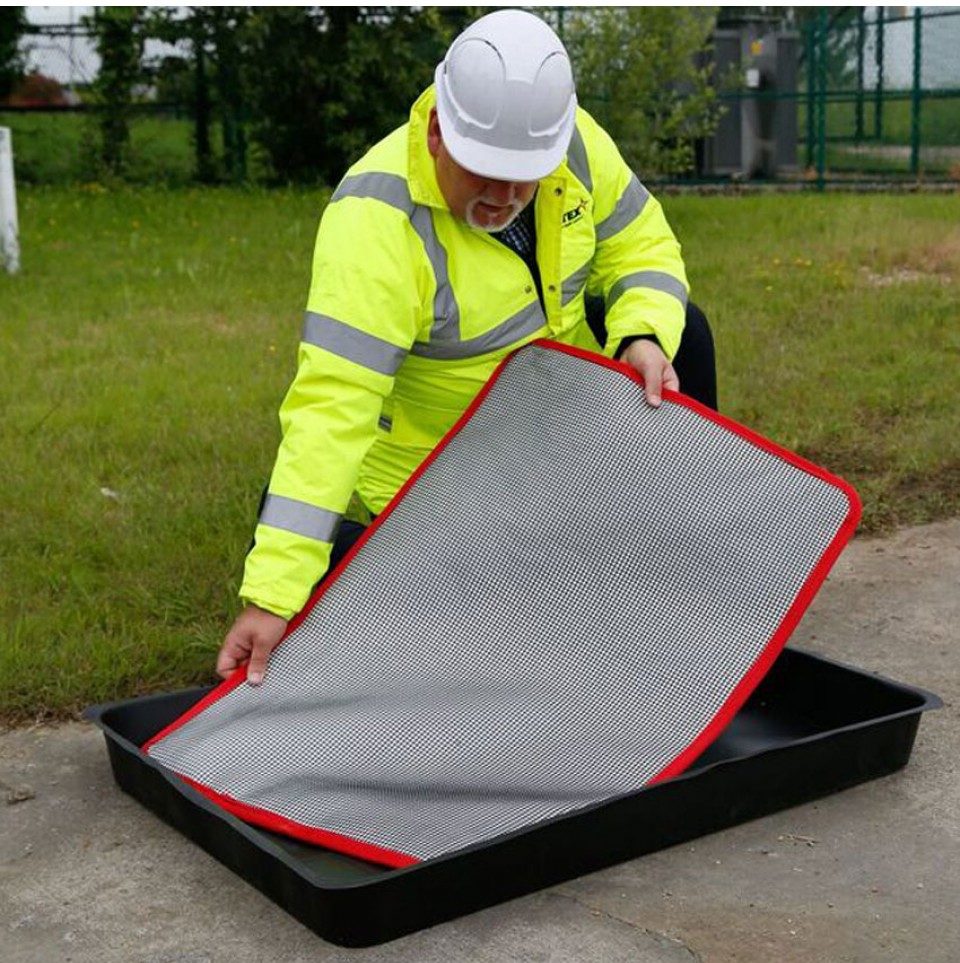 Spilltector
Relatively new to the market, Spilltector, from Fentex, is essentially a combination of the best features of both the basic tray and the Plant Nappy. A flexible generator drip tray with drainage holes is used in conjunction with a hydrophobic mat, making for an easy to use, versatile spill control solution. 
Pros – British-made Spilltector products are very robust and flexible — you can roll equipment over the tray and it will pop right back up. The mats used are super-absorbent, catching and storing oils, fuels and Ad-Blue quickly and efficiently, whilst the trays filter and drain away rainwater to prevent overflow in foul weather. Less expensive than Plant Nappy, Spilltectors are also available in larger sizes so can be used with larger equipment and generators. Finally, Spilltectors are reusable and long-lasting, making them very cost-effective.  
Cons – Spilltector products are more expensive than a basic drip tray, due to the use of absorbents and laminates. They also require the accompanying mat in order to work, so you will need to make sure you have spares at hand.
Always make sure you check regulations from the Health and Safety Executive and any local or location specific requirements before you get on site. Industry best practice organisations like the Considerate Constructors Scheme are also a great place to get information and guidelines, as are industrial supply experts.