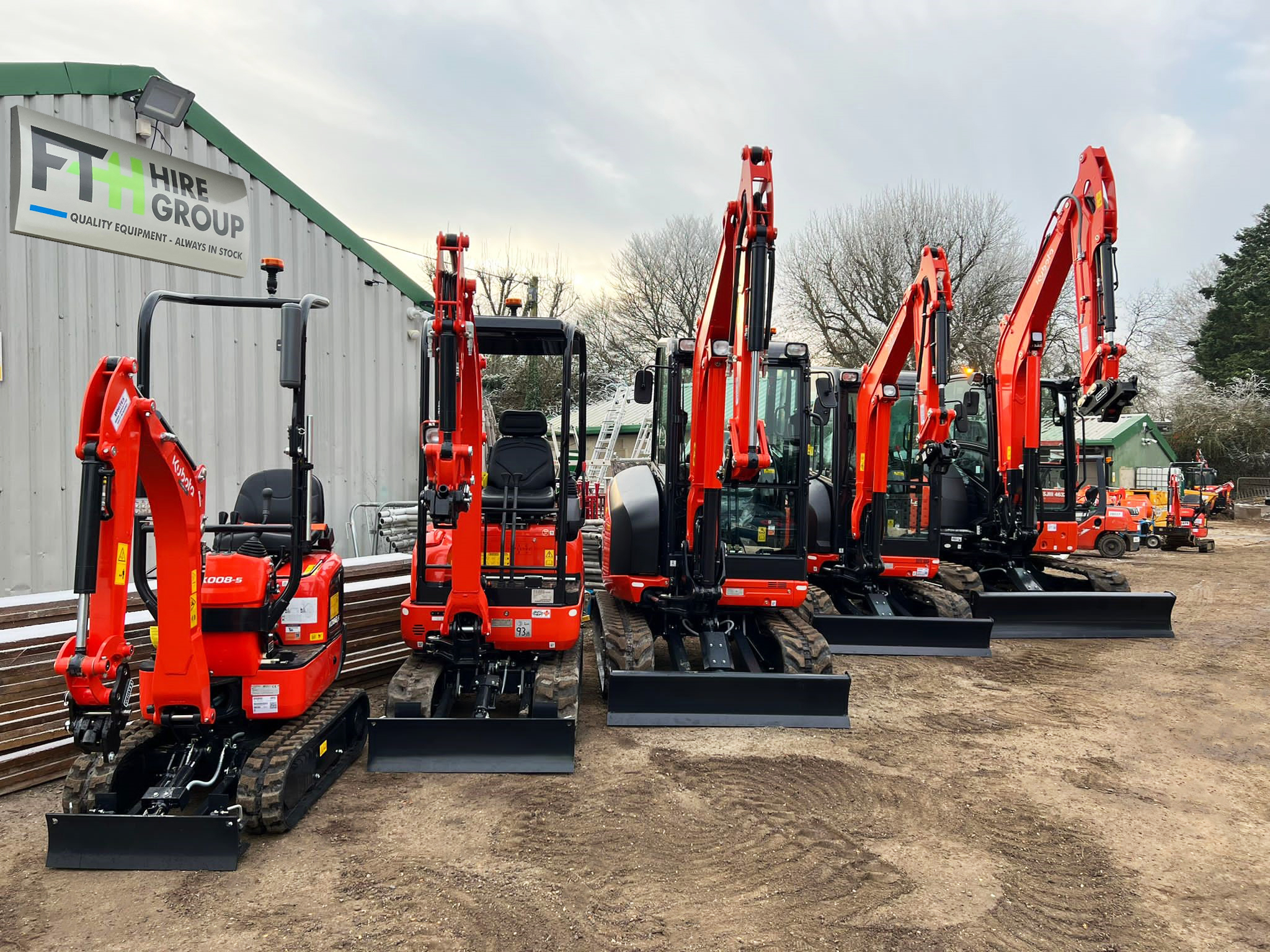 FTH Hire Group, one of the largest plant and tool hire companies operating in the South-East and London, has placed an order for 24 new Kubota mini-excavators from main dealer Lister Wilder.
The purchase is part of a total planned investment in 188 Kubota machines in 2023 and consists of a combination of one, three and eight tonne models.
"Running a fleet of 670 excavators across our 10 depots in the UK means we couldn't operate a successful business if the downtime on our machines wasn't kept to a minimum," says marketing manager Rob Watson. "That's why 80% of our diggers are manufactured by Kubota and backed-up by first class service and after-care from Lister Wilder.
"We have a fantastic range of new excavators for hire and pride ourselves on supplying the latest and best equipment available for our customers. Meeting their needs is vitally important and that is why we have a large fleet of Kubota machines, which are powerful and reliable to tackle the toughest tasks."
The Farnborough-based company has recently made a multi-million pound investment that includes opening depots in Chelmsford, Scotland and Southampton during the past 12 months.
"The wider geographical spread of our depots enables us to enhance our business operations, and further improve our ability to meet the needs of our customers – bringing us closer geographically to many more," adds Watson.