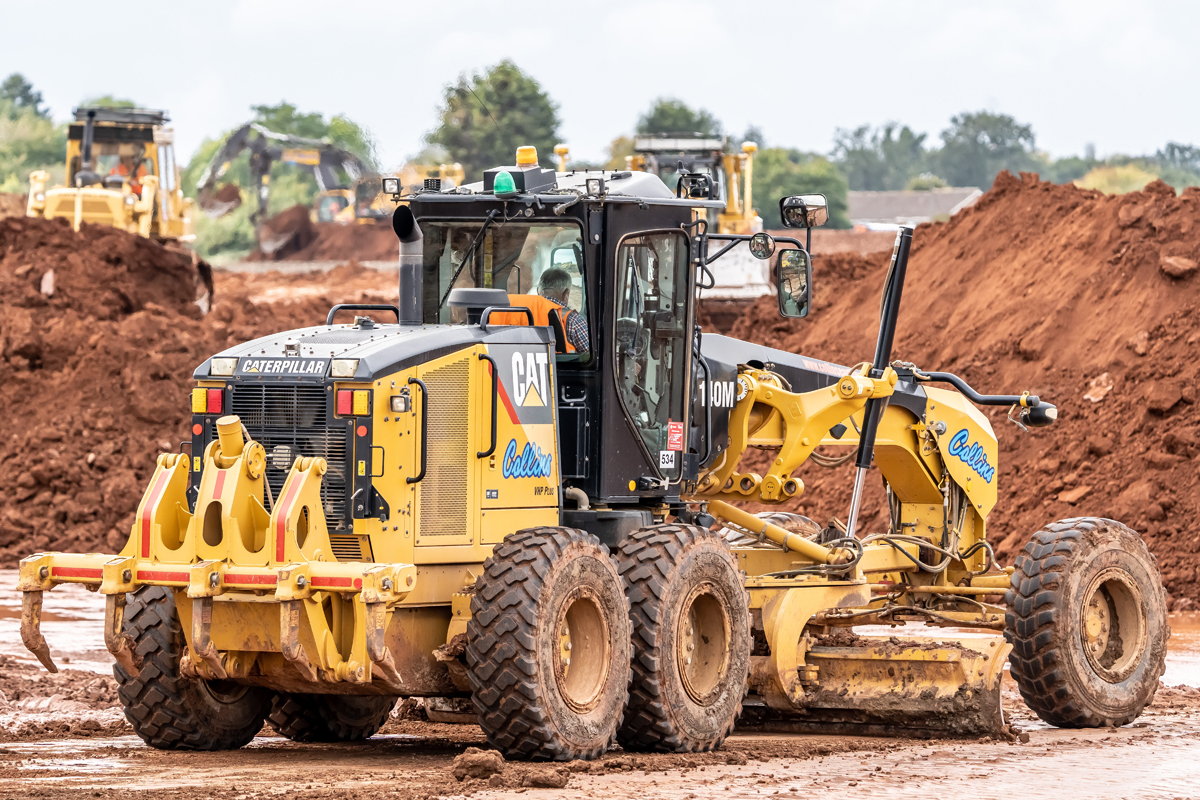 Ripley-based Collins Earthworks has bought two new Cat 160m graders to meet growing demand on larger infrastructure projects alongside improving sustainability performance. 
The recent investment is part of Collins ongoing fleet management plan with Finning UK & Ireland, bringing its Cat fleet to more than 60 machines.  The graders are needed because the Derbyshire company is taking on far larger sites, according to Collins engineer Nathan Warner.
"The company has experienced significant growth in the last decade and we are working on around 30 sites across the UK," he says.  "While dozers can handle levelling jobs on smaller sites, we're now increasingly working on larger-scale sites than before – including the East Midlands Gateway, Northampton Gateway and HS2 – and this is where the graders really come into their own.
"We've recently bought two Cat graders from Finning, increasing our fleet to two Cat 140s and three Cat 160s.  We have the machines running constantly on the larger sites – they provide a vital role in keeping the haul routes on site in good condition which improves all-round site productivity.
"We're also looking at running more and more of our fleet on HVO fuel so we're able to offer a greener alternative at the tender stage of projects with fewer carbon emissions," he adds.
The purchase of the graders is part of a rolling fleet management program by Collins who has a longstanding relationship with Finning having purchased its first Cat dozer in 2003. Its fleet now consists of more than 60 Cat machines including dozers, graders and scrapers – all of which have been supplied and serviced by Finning