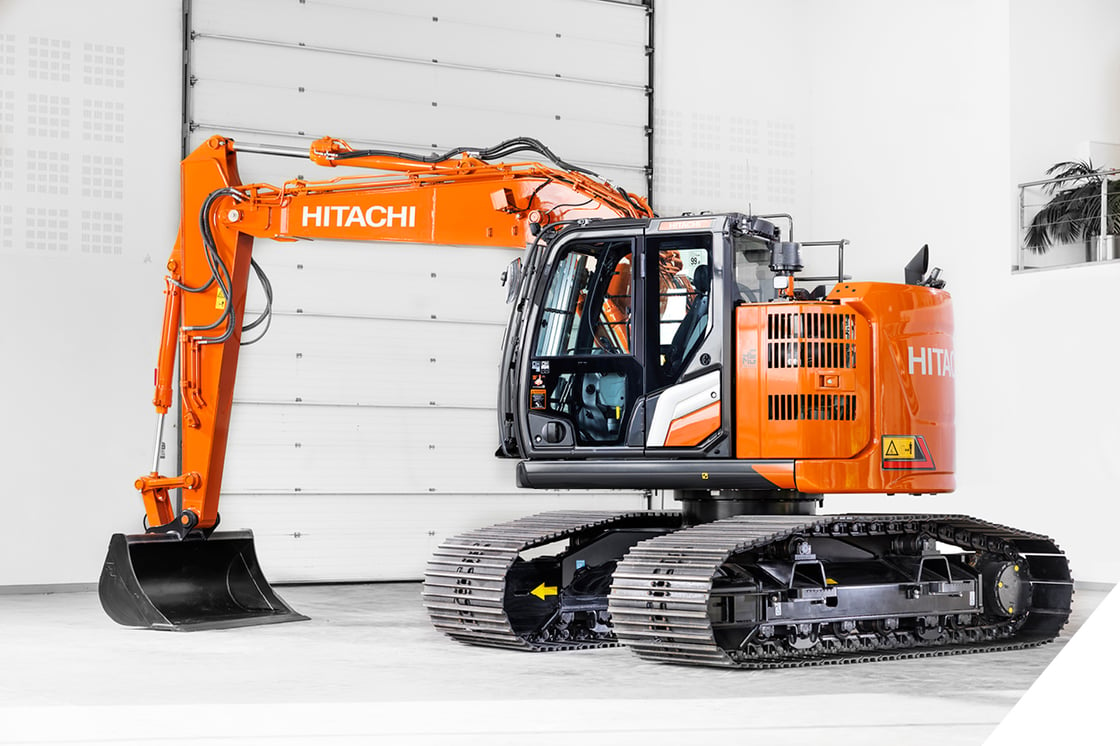 The new ZX135USL-7 forestry excavator from Hitachi Construction Machinery can tackle a variety of applications such as logging, log felling, loading and digging.
Equipped with a robust undercarriage, it offers enhanced durability, stability and safety for challenging working conditions. With a higher ground clearance (560 mm) than standard models, it travels smoothly and easily over uneven terrain, and the short rear swing radius of 1490 mm makes it ideal for working in tight environments.
The company points to its impressive fuel economy that means that it consumes up to 9% less fuel than the previous model. This is achieved with the help of Hitachi's industry-leading HIOS V hydraulic system. Fuel efficiency can be further controlled by using the new ECO gauge, clearly visible on the cab's multifunctional 8in monitor.
For added versatility, the ZX135USL-7 forestry excavator has a reinforced arm with piping for breaker or crusher, quick-coupler, as well as assist piping. A front blade is also available.
Life-cycle costs are reduced with the new Stage V-compliant engine, which does not require an SCR system. This eliminates the need for AdBlue, filter replacements and associated maintenance.
Extra safety features on the cab provide further protection for the operator. It is fitted with a fixed laminated front window and OPG level 2 front guard, and additional lights on the cab roof provide greater visibility in low-light conditions.