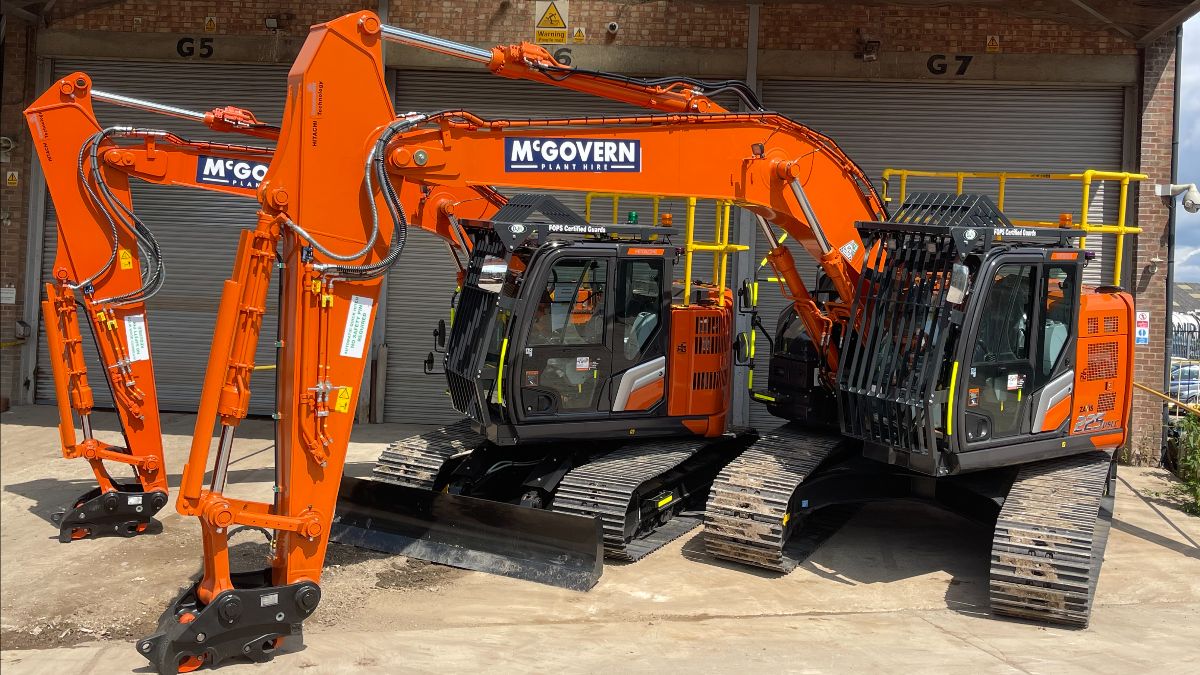 McGovern Plant Hire has invested significantly in Hitachi Construction Machinery (HCM) with machines ranging from ZX33U-6 mini-excavators up to ZX225US-7 short tailswing medium excavators, with the ZX-7 range of hydraulic excavators to follow.
All are equipped with HCM's mixed fleet telematics system CTFleet Link and Xwatch, which have been supplied and installed through Hitachi Connected Technology.
"We have already ordered more machinery for January 2024 which will see our fleet rise by an additional 40 excavators in various sizes across the board, a range of heightened safety systems and multiple specifications of machines," says managing director Shane Sherbourne.
He regards the relationship with HCM as the foundation for the company's further expansion. "Our long-term development plan over the next 12-18 months ensures Hitachi remain our main machine provider, allowing us to continue offering our customers the highest quality machinery, the most advanced technology with the add-on of CTFleet Link to our new fleet, and unrivalled reliability from the machines we have had delivered all the way up to the back-up support that's offered in the after sales field."
CTFleet hardware provides Shane and his team with real time operational data from all the Hitachi equipment so they monitor the performance of their machines to ensure they operate at optimal efficiency.