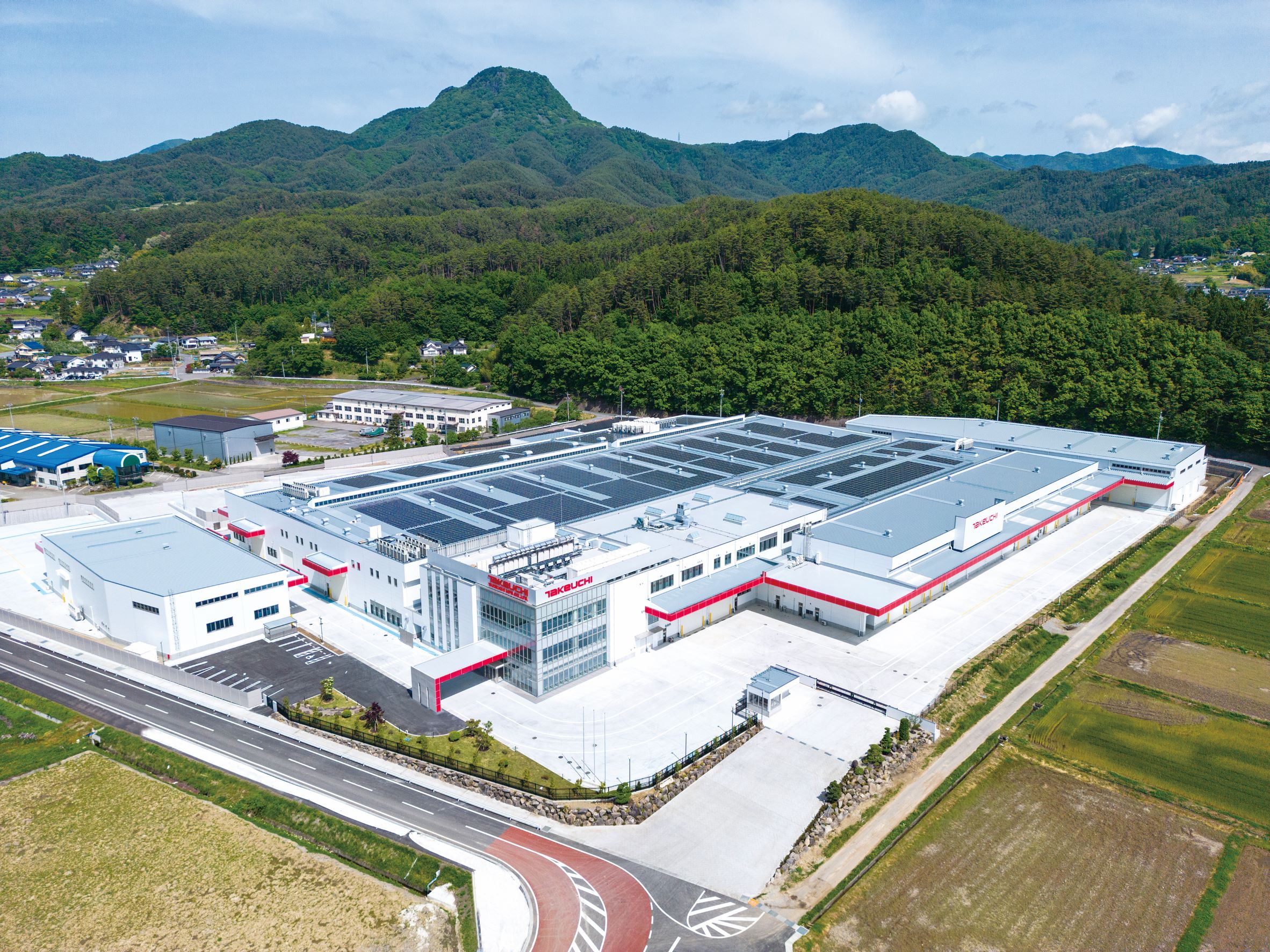 Takeuchi's new factory based in Aoki, Nagano will bring a massive increase in productivity across the excavator line up, says the company, with the facility expected to reach full production capacity by 2024.
The new site is approximately 50,000m² with total floor space of 31,600m². Built with the greenest possible credentials, it operates with 100% renewable energy and solar power throughout. It will manufacture the full range of midi sized excavators, from four to nine tonnes, a very popular weight class for Takeuchi in the UK and Ireland. Significantly the new facility will provide a 35% increase in productivity by the spring of 2024 expanding to 50% increase by the winter of 2024, compared with previous productivity levels.
This increase is geared to meet the growing worldwide demand for excavators and tracked loaders. Takeuchi has seen a rapid return post pandemic, alongside major increased growth from their extensive distribution networks in UK, Europe, Oceania and North America.