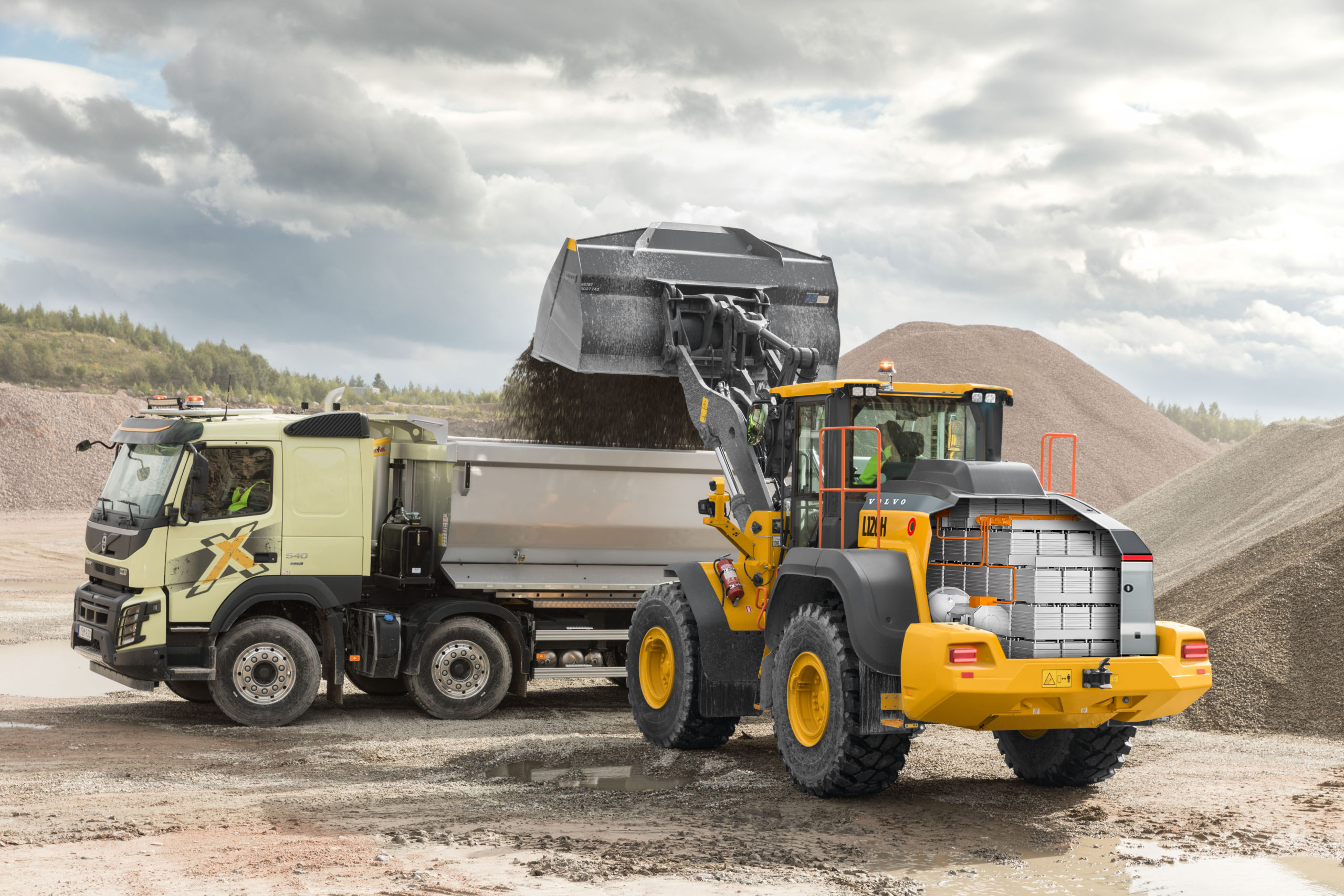 CVW, at Volvo CE's invitation, gets close up and personal with the company's latest mid-size electric offering, its L120H Electric Conversion.
Equipment manufacturers love choosing novel places to launch or showcase new machinery and Volvo CE is no different. Nestled in rolling countryside not far from Hamburg sits the Estering racing circuit, home to the German and seventh round of the FIA World Rally Cross Championships. This was the venue for the introduction to the new machine. Why? Because not only does Volvo CE sponsor a WRX racing team in conjunction with one of its dealers, but it also provides a fleet of machines to help construct, maintain, rebuild the circuit and even rescue crashed cars during the race weekend.
Perched above the circuit for all to see was the beast in question – a wheel loader powered by electricity, the L120H Electric Conversion. To those that know the machine well, it looks much the same as its diesel counterpart until you start poking around under the bonnet. No fuel tank just four 240kWh batteries that provide a runtime of roughly five hours in most medium duty applications, and with a charge time from zero to 100% in just 1.5 to two hours. Developed in conjunction with partners – Parker Hannifin and converted by Volvo Group's own CE Engineering Solutions – Parker's GVM 310 motor provides the power, controlled by its GVI inverter that optimises performance and efficiency. Cooling is provided by Parker's Quiet Air Fluid Cooler with 24V DC and 600V DC fan drive. Its IQAN Master Controller is the brain behind the entire system, enabling all components, subsystems and the machine to deliver maximum performance while monitoring the electrification system.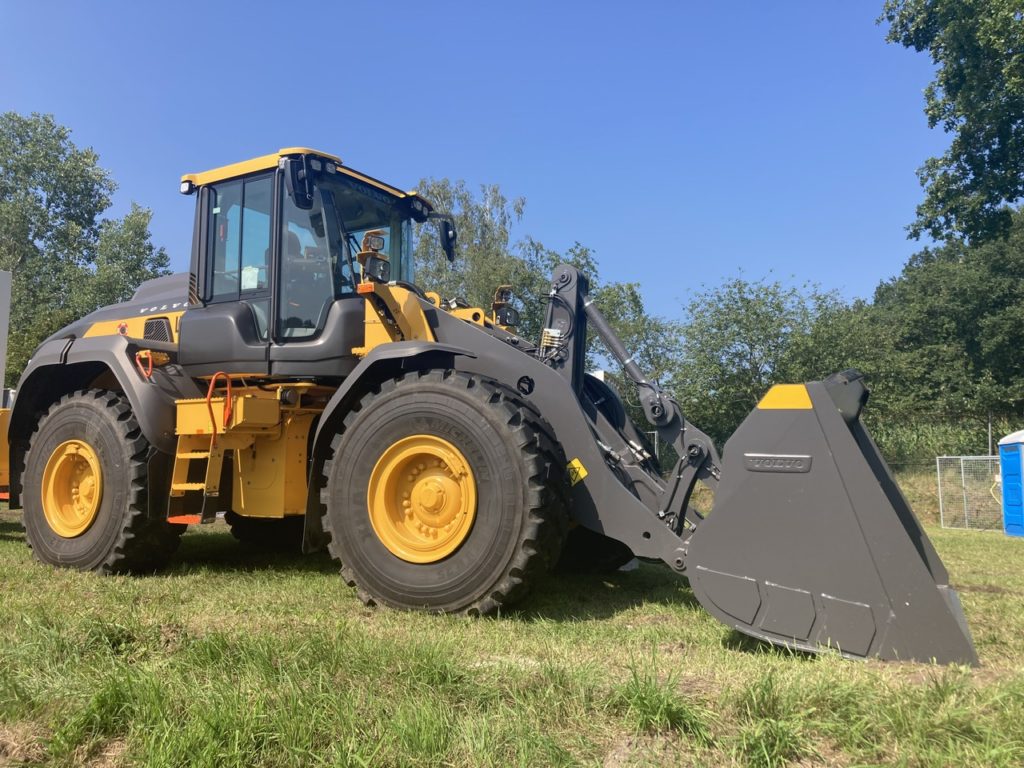 The 20-ton L120H Electric Conversion is commercially available for selected customers in Europe. Using the market recognized conventional machine as the base, which will still be offered to customers, the electric conversion model delivers the same performance with the upside of doing so emission free.
During the conversion there have been no shortcuts. Customer will, says Volvo, still enjoy the following features as standard: Comfort Drive Control, Load Assist with On-Board Weighing plus radar detection with the new Collison Mitigation System. In addition, the Conversion will be supported by dedicated electromobility applications that allow the operator to check battery and charging status and to preheat the cab.
Partnership to accelerate climate action
'Partnership is the new leadership' was an oft-used phrase during the presentation and Volvo CE believes this joint approach is crucial when it comes to delivering carbon neutral construction. Which is why it partners with selected electromobility partners, like Parker Hannifin, to accelerate the availability of commercialized electric solutions across all segments and applications. This latest collaboration to expand its line of electric wheel loaders follows Volvo CE's investment in Dutch manufacturer Limach, announced back in June, to broaden the company's electric excavator portfolio.
This partnership approach, which allows for speedier implementation to the market – the L120H EC took just 18 months to roll off the production line – happens in parallel with the company's continued development of more electric solutions – like the EC230 Electric, a 23-ton battery electric excavator, built on Volvo CE's own advanced technology. Both approaches are needed if the industry as a whole is expected to reach carbon reduction targets, like Volvo CE has set out in its commitment to achieve net zero greenhouse gas emissions by 2040 – with significant emission reductions as early as 2030 – as part of the Science Based Targets initiative.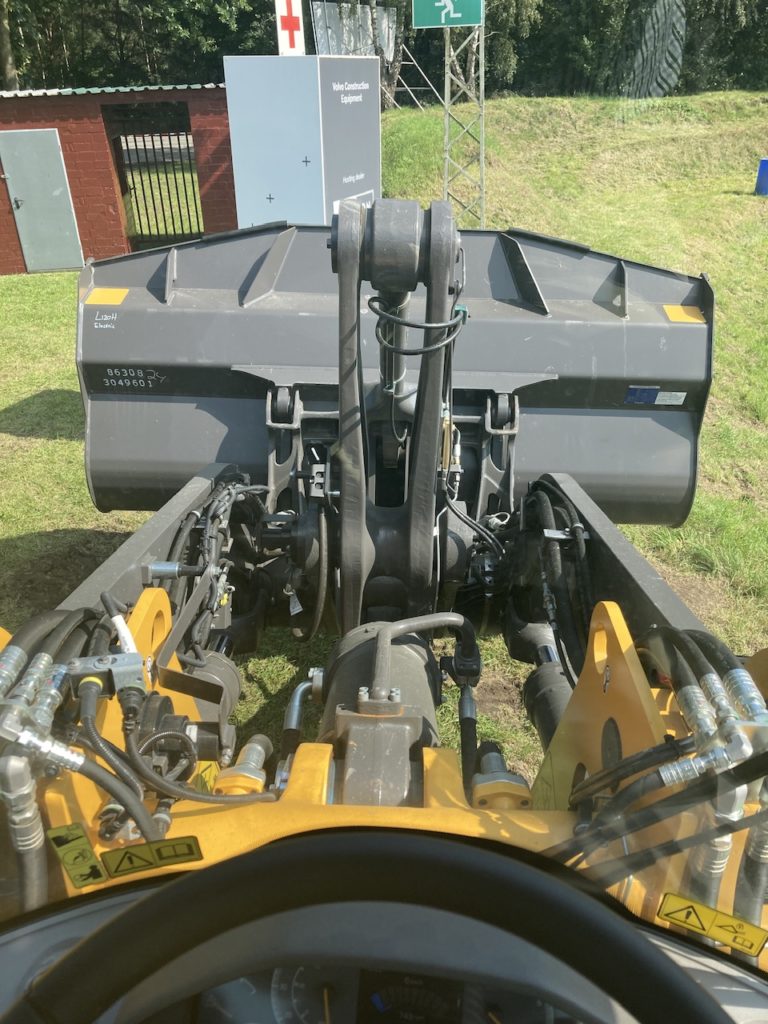 Carl Slotte, head of sales region Europe at Volvo CE commented: "There is no time to waste. We need to deliver solutions that allow customers to achieve their decarbonisation goals. Change starts here. Our commitment to partnership allows us to take a leading position in transforming our industry with electric solutions that are built to fulfil market demand and tailored to suit the changing needs of our customers. Working together we are scaling up our portfolio of electric machines, extending the versatility of our range and transforming our industry towards a carbon neutral future."
For now though, the good news is that the L120H EC delivers the same powerful performance as its diesel counterpart but with zero exhaust emissions and near silent operation. Those benefits combine to offer greater comfort for both the operator and those working nearby.
Volvo CE adds that depending on the market demand, there is the possibility that  existing conventional L120H wheel loaders could be converted to electric in the future.